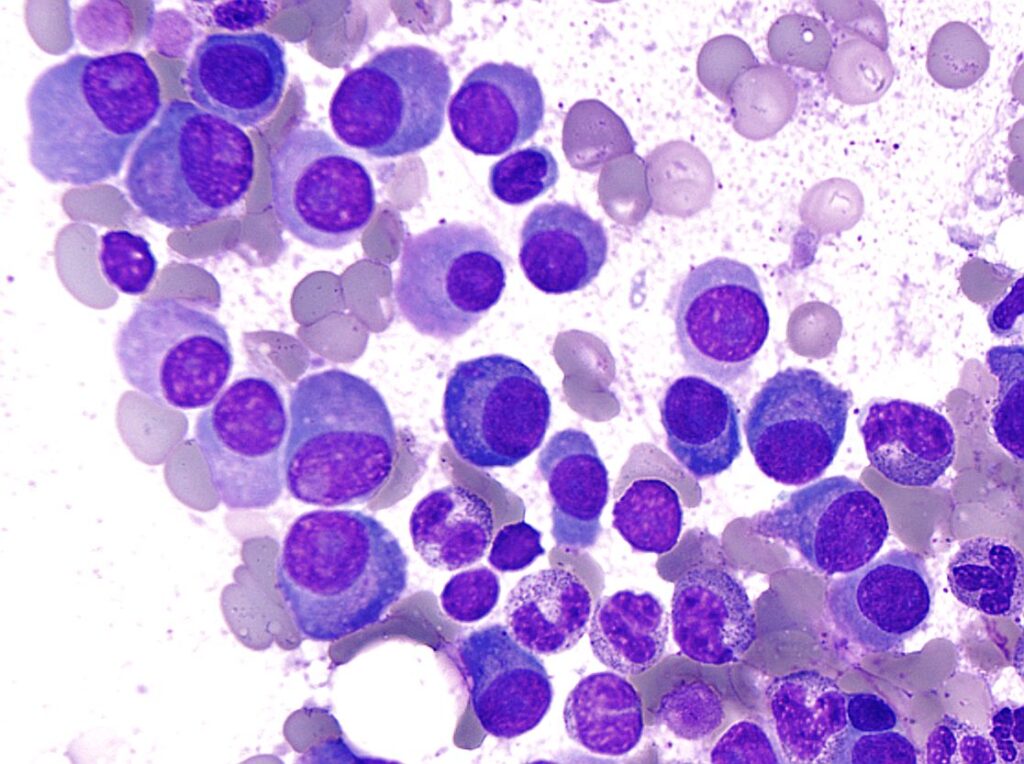 I'm grateful and a little surprised to be alive. Since being diagnosed with Multiple Myeloma in January of 2014, I've lived, in Raymond Carver's words, "longer than I or anyone expected. Pure gravy." Despite the many things cancer exacts from me, the pain and fatigue it brings, and the limits it imposes, most days—not all, of course, I remember what a sheer gift it is to be alive.
The days of mid-July to mid-August following diagnosis were the hardest days of my life. Undergoing and beginning to recover, with the help of a stem-cell transplant, from high-dose chemotherapy was harrowing.
One night, in early August, I had what I believe to have been a "near-death" encounter with anger, fear, Jesus, and love. I was slipping away, and I was both relieved and furious. Eventually, I felt the invitation to friendship—to partnership and collaboration—with Jesus more vividly than ever before. "If you want to die," he seemed to say, "I will go with you. If you want to live, we will do it together." Together, we prayed for the strength and courage to live.
Three days later, I lay in Duke Hospital with a high fever. That night, as before, Jesus was palpably present but mostly silent. I sensed his love, but I heard nothing new. I already knew what I needed to know. I could live if I chose. It won't always be that way, but on those hard nights in August seven years ago, Love gave me freedom to live rather than to die.
I'm learning so much. I trust that God does not cause our pain, calls creation out of chaos, and brings salvation through suffering love. There is, though, pain in excess of use; the surplus of struggle sometimes tinges my trust with doubt. My confidence includes unanswered questions. Nonetheless, I know beyond understanding that in the workings of love, pain can become our teacher.
Cancer isn't, of course, the only source of pain that makes me its student. I carry what has been debilitating shame from early on. I wrestle with guilt. I've been hurt by, and I've hurt, others. I've made mistakes, committed sins, and earned regrets. From my long years of listening to people, I think we all have these kinds of pain.
From the healing which Love is and gives, from the grace of welcome and acceptance, and the mercy of understanding and forgiveness, I'm learning that hitting bottom means there's finally solid ground upon which to build, that vulnerability isn't weakness, and that interdependence is a fact of our condition. We all need help from the Spirit and each other because we are fragile and limited in different ways but without exception. I would not be alive physically, emotionally, or spiritually without help that others have given and that God has given with, through, and beyond them.
The greatest gift I've received is a deepening and widening of my experience of Jesus' friendship. On the night he stood at death's threshold, he said to his companions: "I have called you friends because, I have made known to you everything I have heard from my Father" (John 15). Jesus continues to speak with the love and wisdom he hears from his Abba-Amma. He keeps saying, "If you want to live,"—really live—"we will do it together."
What a friend I have in Jesus.